We are convinced all along that small nails can surely make great accomplish ments.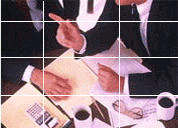 For this belief, we have input so much; for the high input, we are more professional. The society has chosen Oriental Cherry and Oriental Cherry has the duty and responsibility to recompense the society.

We are standing at the new starting point of history and looking forward to the bright future. We march forward steadily on the saint land. What we pursue is the unification of economic effect, environment effect and social effect to forge unprecedented brilliance.

Oriental Cherry recompense the clients with superior product quality and excellent service. Welcome friends from all over the world to Oriental Cherry.