Nature endows man with thoughts, which is applied in creation. Constant creation is nature of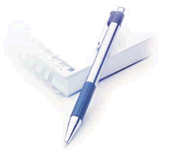 people of Oriental Cherry and has achieved their civilization.
Shandong Oriental Cherry Hardware Co., Ltd. was founded in 1985 and was soon famous all over Shandong Province for its "Manufacturing small hardwares and entering International market".
In 1994, approved by System Reform Committee of Shandong Province, the provincial group company was founded. Oriental Cherry Group had become a group company with over 600 staff, annual production value of more than 100 million yuan and over 10 subsidiaries, e.g. Nail Factory, Galvanization Factory, Welding Material Factory etc.
In May 2001, authorized by relevant departments, the group company was renames as Shandong Oriental Cherry Hardware Co., Ltd. and nearly 20 direct selling companies were established all over China. The joint venture between China and America, Jining Huarong Hardware Co., Ltd. and Jining Oriental Cherry Metal Products Co., Ltd. were founded.
With technology innovation and the tenet of satisfying demand of clients, the company has reinforced management in the past ten years. Scale of the company has constantly expanded, which is the biggest in the industry in China. Now, it has been developed into a company of 50,000-ton annual hardware production capability and nearly 10 million USD annual foreign exchange earnings. The company has become the production and sales base of hardwares in China.